Best AMD-powered gaming laptops under ₹ 70,000
Some of the most intriguing mid-range laptops for gamers and creative are powered by AMD's Ryzen processors. These Ryzen CPUs include up to 8 high-performance CPU cores and boast fast clock rates, which should result in outstanding performance, especially for multi-core-optimized games.
WHY AMD-POWERED LAPTOPS ARE GREAT FOR GAMERS?
AMD has made some big strides with it comes to performance-intensive mobile chips. Consider choices with AMD Ryzen 5000 H-series processors if you're seeking for mid-range gaming laptops. These processors are real powerhouses with steady performance and fantastic battery life for professionals, gamers, and creators. They are built on the extremely effective Zen 3 core architecture. Particularly strong in demanding multi-core applications are AMD's Ryzen processors. These processors are absolutely fantastic when it comes to heavy lifting and multitasking because they can handle more threads at once than the competitors without breaking a sweat. This is one of the main reasons why dedicated gamers like AMD CPUs.
AMD Ryzen processors are not only dependable, but also highly robust. This is crucial for gamers who keep their gaming rigs for extended periods of time. You can count on these CPUs to function flawlessly with your preferred gaming peripherals and accessories because AMD also places a strong emphasis on accessibility and compatibility.
BEST AMD-POWERED GAMING LAPTOPS UNDER ₹70,000
All well-known companies provide reliable AMD-powered choices. Here are some of the greatest laptops you may choose from if you're looking for high-performance models at great prices!
The AMD Ryzen 5 5600H processor found in the HP Pavilion Gaming is a potent gaming laptop with 6 high-performance CPU cores and a maximum boost clock speed of 4.2 GHz. Nvidia Geforce RTX 3050 graphics, a 512 GB PCIe NVMe M.2 SSD, and 8 GB DDR4 RAM are all included with the processor. To improve airflow and stabilise performance, the back vent is wide and the air inlets are larger. On three sides, the 15.6-inch Full HD display has thin bezels. A USB Type-C port, two USB Type-A ports, HDMI 2.0, RJ-45, and a headphone/microphone combo are available for connectivity.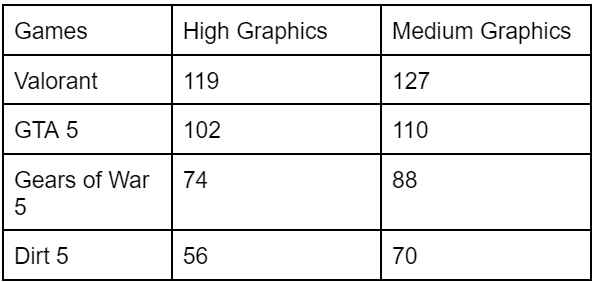 For beginning gamers and producers who are constantly on the road, this chic gaming laptop from Acer is an excellent choice. Ryzen 5 5500U processor, 16 GB of RAM, and 512 GB of SSD storage are used to power it. Depending on their particular gaming needs, users have the ability to further extend memory up to 32GB. The GPU is an Nvidia GeForce GTX 1650, which controls the graphics. For an immersive experience, the 15.6-inch Full HD IPS LCD display has small side bezels. Additional convenient connectivity features on the laptop include a USB Type-C port, USB 3.2 Gen 1 port, USB 2.0 port, RJ-45 connector, HDMI, Wi-Fi 6, and Bluetooth 5.1.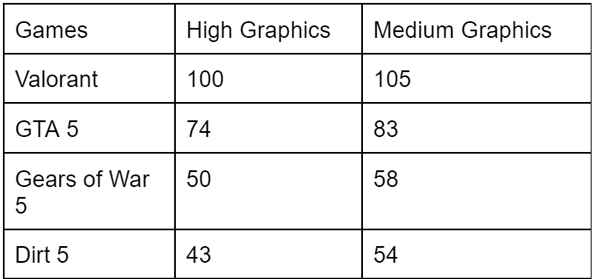 Game-ready hardware is available from MSI Bravo 15 at a competitive price. It is equipped with an AMD Ryzen 5 5600H Hexa-core processor, discrete AMD Radeon RX 5500M graphics, 8GB of RAM, and 512GB of SSD storage. Additional memory can be added up to 64GB. The 15.6-inch screen is clear and supports a refresh rate of 144Hz, guaranteeing a fluid gaming experience. The 1.7mm key travel, red illuminated keyboard is constructed of solid metal shielding. A 53.5 Wh battery, Wi-Fi 6, Bluetooth 5.1, a USB Type-C port, and an HDMI port are also notable features.
This well-made gaming laptop is driven by an AMD Ryzen 5 4600H Hexa-core processor and an NVIDIA GeForce GTX 1650 graphics card. The laptop comes with massive 1TB SSD storage and 8GB RAM, which you may utilise to save your favourite games. Additionally, there are additional slots for potential RAM and storage upgrades based on your individual requirements. You will also have a respectable selection of ports and connectivity choices, and the RGB backlit keyboard has been tested for 20 million keystrokes. For a full gaming experience, the laptop also supports dtsX audio and 7.1Ch surround sound.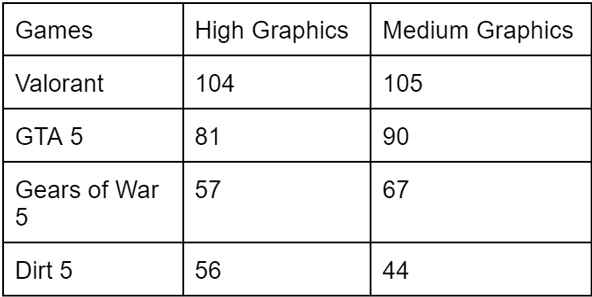 The Lenovo Legion 5 is a well-built gaming laptop that is very well-liked. The Lenovo Legion 5 is equipped with an AMD Ryzen 5 5600H Hexa core processor and an Nvidia GTX 1650 GPU with 4GB GDDR6 VRAM, which should be sufficient for playing contemporary games at 1080p resolution with low-medium graphic settings. The laptop also includes 256GB of SSD storage and 8GB of DDR4 memory (expandable to 32GB). Full HD (1920 x 1080) resolution and a 120Hz refresh rate on the 15.6-inch IPS LCD display might be helpful in fast-paced gaming.
The HP Victus 16 is a sleek and capable entry-level gaming laptop with AMD graphics and processor. It is equipped with a Radeon RX 5500M graphics card and an AMD Ryzen 5 5600H hexa-core processor, both of which are capable of running games at a fluid frame rate in 1080p resolution. For the majority of your gaming demands, its 8GB DDR4 memory and 512GB SSD should be sufficient. A huge 16-inch screen with slim bezels is another feature of the HP Victus 16 that enhances the immersive gaming experience. The laptop offers a full-function backlit keyboard with Numpad, HDMI 2.1 port, USB 3.2 Gen 1 Type-C port, media card reader, and rapid charging capabilities.